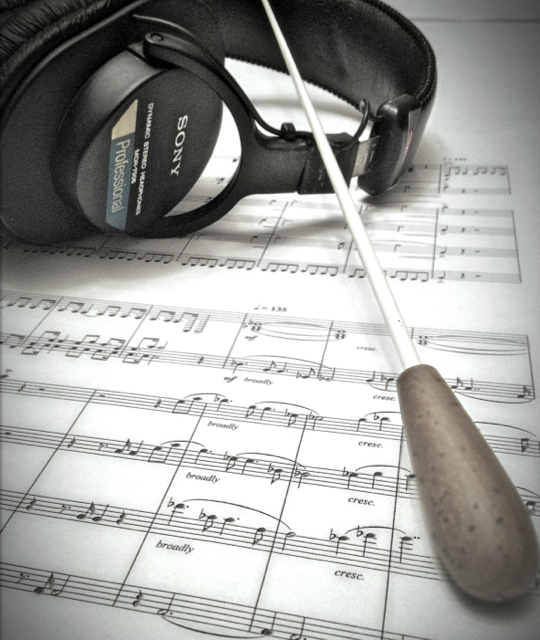 Jonathan Dinerstein writes music for film and television. His recent credits include Alan Tudyk's comedy series Con Man, James Urbaniak's noir radio drama A Night Called Tomorrow, the modern thriller feature Kiss Me, Kill Me, the groundbreaking Emmy Award-winning online series Satacracy 88, and scores for national television broadcast on shows including documentaries, wildlife series, cooking programs, commercials, Saturday morning cartoons, and more.
At home in any musical style, Jonathan's aim is always to find the emotional center of a project and to create an organic complement to its visual component, a seamless marriage of music and picture. His compositional strengths include a keen melodic sense, orchestrational sophistication, and a sensitivity to dramatic storytelling.
Jonathan pursued a unique course of study at Harvard University combining music and cognitive neuro-psychology, writing a thesis on the brain's processing of emotional responses to music. He then honed his score-writing in the University of Southern California's prestigious graduate program in Scoring for Motion Pictures and Television. There, he studied under such prominent industry figures as Christopher Young, Pete Anthony, and David Raksin, and conducted his compositions on Paramount Studio's Scoring Stage M. Also an accomplished musical director and pianist, Jonathan can regularly be heard playing for musical theater, cabaret, jazz and comedy in Los Angeles, including for the hit monthly staged comedy show The Thrilling Adventure Hour. His hands have been seen playing piano on TV's Glee.
Credits
Con Man
Comedy series, directed by Alan Tudyk
A Night Called Tomorrow
Film noir podcast, written by James Urbaniak and Brie Williams
Wynonna Earp
Sci-fi western TV series, created by Emily Andras - score for promo videos
Clown Service
Short film, directed by Tig Notaro
Call Me Lucky
Documentary feature, directed by Bobcat Goldthwait - additional music
Kiss Me, Kill Me
Modern noir thriller feature, directed by Casper Andreas
Nebraska Loves Public Schools
Documentary pieces on PBS
Christmas in Alsace
Nationally syndicated PBS cooking special, starring Hubert Keller
Charter Spectrum
TV commercial - "Dinosaur"
Such Good People
Comedy feature film, directed by Stewart Wade
Happy Baby
Dramatic feature film, directed by Stephen Elliot
Documentary feature film, directed by Stephanie Riggs
Metro Week
TV news magazine show on AZPM
Give and Take
Independent feature film, directed by Gail Golden
Jack Link's Beef Jerky
TV Commercial - "Carpool"
Crizal Eyeglass Lenses
TV Commercial
Independent feature film comedy. Directed by Adam Busch and Amber Benson, starring Samm Levine, Angela Bettis, Jonathan Woodward, James Urbaniak
Arizona Illustrated
Nightly news magazine TV series
TV documentary on NASA's Phoenix Mars Lander, currently exploring Mars
GE
TV Commercial - "Doctors" - aired during Olympics broadcasts
Web series, directed by David Avallone
Retablo
TV documentary on Spanish Renaissance artwork
Kid's Cuisine
TV Commercial - "Shrek"
In The Moment
Web series, directed by Dave O'Brien
Corporate Monster
Short film, directed by Peter Brogna
Chef Class
Nationally syndicated PBS cooking show
Soccer Mom
Short film, directed by Leetal Platt
A Lot of Chocolate
Short film, directed by Peter Brogna
The Conversation
Short film, directed by Julie Stevens
Nationally syndicated PBS cooking show starring Hubert Keller
Tucson Remembers: The War Years
Multi-part WWII documentary broadcast on PBS TV, 2006-2008
Wild Florida
Full score for all episodes of wild animal TV series airing on PBS
Online interactive comic book, directed by Brad Winderbaum. Nominated for 2008 Emmy for New Approaches. Winner of the 2007 Emmy Award for Best Broadband Drama. Winner of the 2007 Webby Award for Best Online Drama.
Love Songs from the Bottom of the Ocean
Cabaret art songs for digital video installaion, starring Blair Brown
The Holiday Table
Nationally syndicated PBS cooking show
The Anatomy of a Hurricane
PBS documentary
Red Doors
Additional Music for 2005 Tribecca Film Festival award-winning feature film, dir. Georgia Lee
Baking Magic
Nationally syndicated PBS cooking show
The Futurist
Short film, directed Brad Winderbaum
I Love My Suit
Short film, Brooklyn Film Festival, also aired on NYC's Channel 13, directed by Peter Brogna
Spin - A Musical Myth
New musical theater show by M. Kilburg Reedy - Additional Music and Orchestrations
Diagnosis
Short film, directed by Georgia Lee
Filters
Short film, directed by John Fiorelli
Ultraman
Part of Fox Kids' Saturday morning "Fox Box" TV line-up
Kirby
Part of Fox Kids' Saturday morning "Fox Box" TV line-up